This state-of-the-art straddle carrier Model WHKYC40 is a game-changer in the container handling industry! Developed by Weihua Crane, it is equipped with cutting-edge technology and customized to meet the specific needs of our customers. The entire machine is powered by a lithium battery, making it eco-friendly and quiet.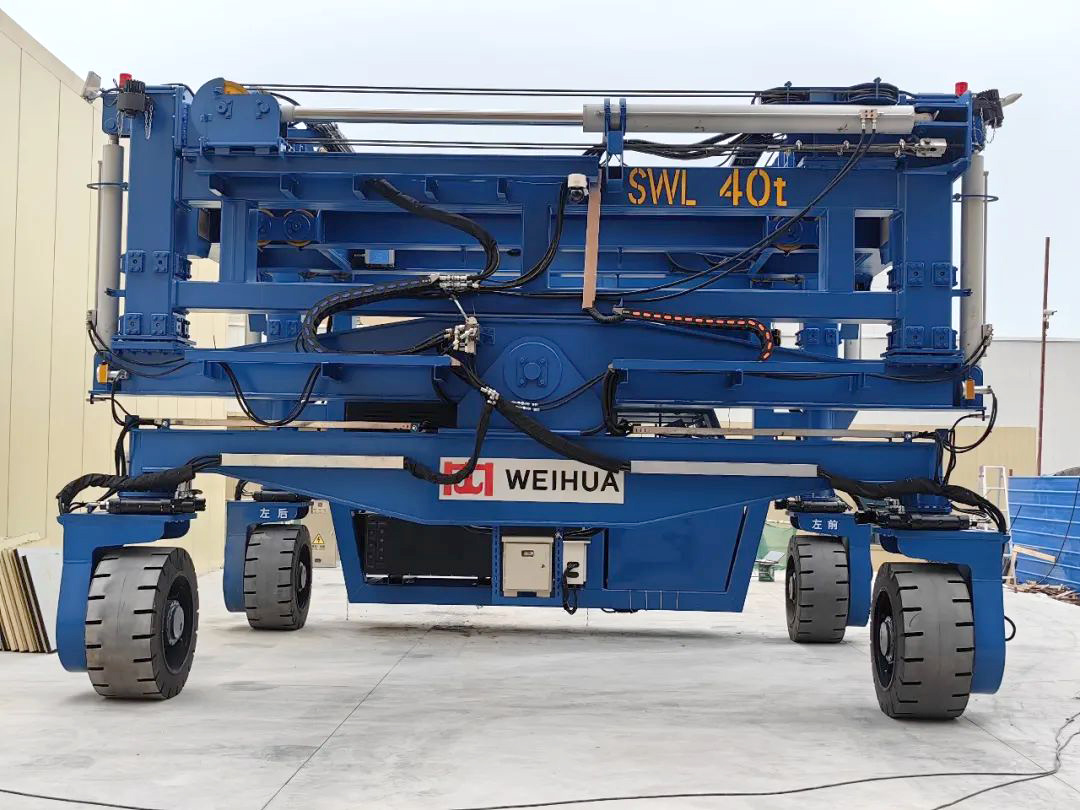 With advanced sensing and monitoring systems, this multifunctional straddle carrier can autonomously identify, position, move, and load/unload heavy containers. Its high lifting synchronization accuracy, stepless speed adjustment, and strong overload capacity make it extremely efficient and safe.
Furthermore, unlike traditional tire-mounted cranes, Model WHKYC40 can climb steep 10% slopes with full loads, demonstrating its impressive capabilities! Its compact body and flexible steering allow free access to narrow workspaces, and its various steering modes make turning smooth and pressure-free.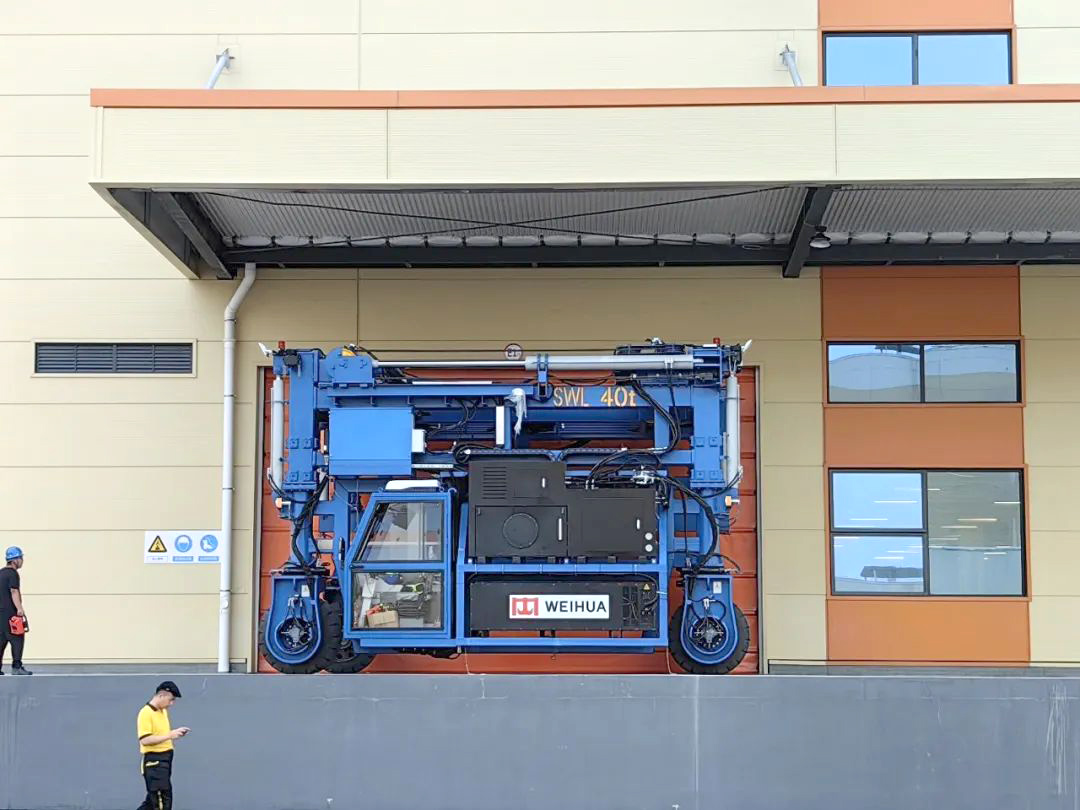 Model WHKYC40 offers multiple protection features, such as an emergency system that can switch quickly when the main system fails, and anti-collision, overload, and anti-sway devices. The cab and wireless remote control modes provide flexibility and ease of use.
In summary, Weihua Crane's Model WHKYC40 sets a new standard for container handling equipment, offering safety, efficiency, and convenience. Get yours today and experience the future of logistics operations!