Recently, a 500t ladle crane with 4-girder 6-rail has completed acceptance and is about to be put into operation. This crane is independently developed by Weihua for a workshop of a steel enterprise in China. The high value combination of excellent quality, efficient intelligence, and reliable service of Weihua's super large tonnage ladle crane shows the result of "1+1>2" to customers.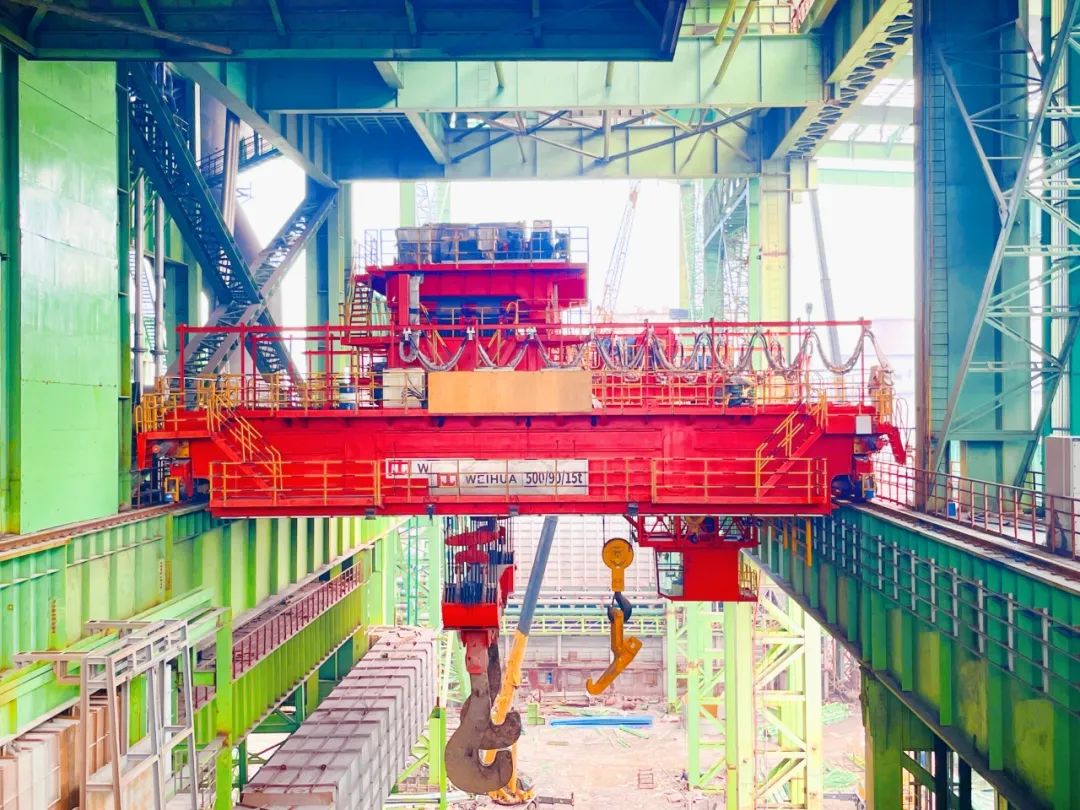 The metallurgical workshop has a special environment with high dust, high temperature, strong corrosion, and high work intensity. The extreme working environment puts forward extremely high requirements for product technology and quality. Weihua Crane can handle it smoothly, effectively ensuring the customer's high-strength production rhythm:
1. This crane adopts a layout of 4-girder 6-rail, and a horizontal structure of the main reducer, making the crane operates more stably, ensuring full load and safer long-term operation.
2. The entire crane adopts an ALM active rectification feedback system with multiple redundant mechanisms to ensure safe lifting of loads.
3. The crane is equipped with a safe and reliable CMS monitoring system, which can quickly troubleshoot faults and ensure 24-hour safe operation.
4. The system has various safety warning functions, such as smoke detection warning, safe area operation warning, and remote wireless intercom.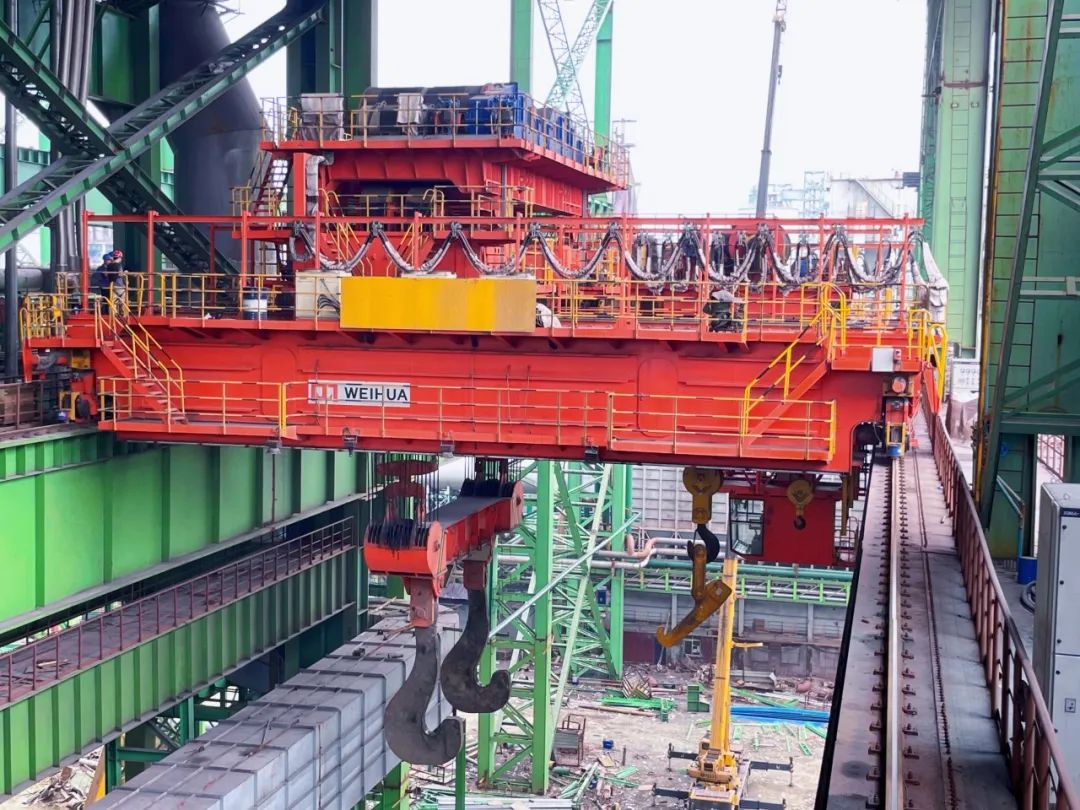 This project has enabled Weihua to fully accumulate design experience in 500t ladle cranes, shorten the production cycle of related products, and once again prove Weihua's research and development and manufacturing strength as an industry leader, adding strength to the subsequent deep cultivation of the large tonnage casting crane market.