Weihua made a 600t gantry crane for a hydropower project and this crane was successfully installed and delivered on the customer site. This product is independently developed, designed, and produced by Weihua, and is mainly used for the hoisting of offshore wind power pipe piles, tower barrels, wind blades, and other equipment. It has effectively promoted the development of the local clean energy system, which is helpful for promoting carbon peak and carbon neutrality.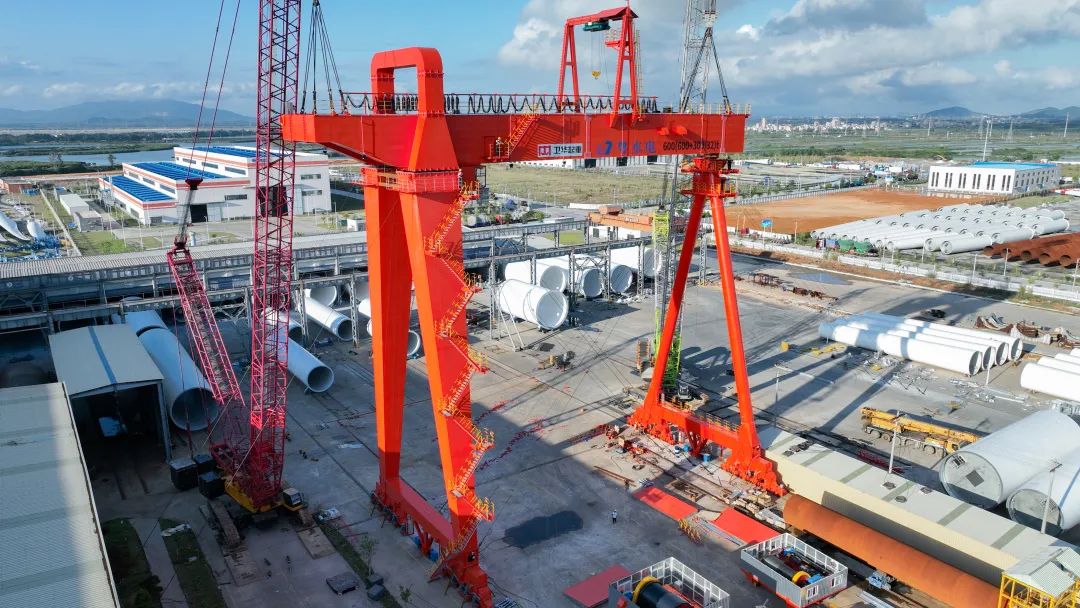 Features of Weihua 600t Gantry Crane:
1. It has lightweight design, compact structure, light weight, low wheel pressure, and low energy consumption.
2. It adopts frequency conversion control, ensuring smooth lifting and operation, low impact and low noise.
3. High quality components are used, the crane is equipped with a hardened gear reducer, steel drum, rolling pulley, and 65Mn forged wheel.
4. The crane is equipped with a electrical deviation correction device to ensure synchronous operation of both cranes and achieve automatic deviation correction. The crane is also equipped with electronic control technologies such as safety monitoring.
5. Variable span, which can be changed from 40m to 50m as needed.