The 550 ton Gantry crane independently developed and produced by Weihua has successfully completed the heavy load test at a project site in Guangdong Province, China. The lifting capacity of the gantry crane is 550t, and the track gauge of the lifting trolley is 10m. It has once again refreshed Maximum tonnage record of double girder U-type Gantry crane of Weihua Crane.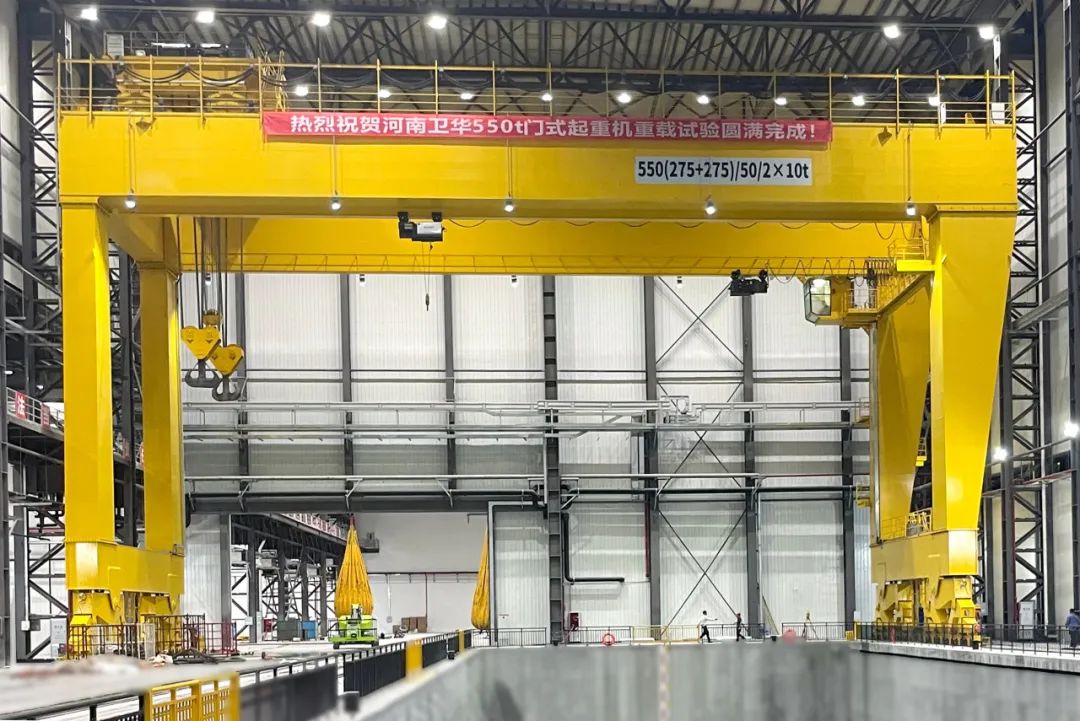 Technical Features:
1. The main lifting mechanism adopts 275+275t double lifting points, which can work independently or simultaneously. It is equipped with synchronous control function, which can achieve simultaneous lifting and lowering;
2. Each mechanism adopts frequency conversion and PLC control to achieve slow and fast operation under full load and light load, stable lifting and operation, low impact, and low noise;
3. The entire machine adopts lightweight design, and the steel structure adopts finite element analysis design to meet the requirements of strength and stiffness. The structure is compact, with light self weight, small wheel pressure, and low energy consumption;
4. The traveling mechanism of the crane adopts a combination structure of multi-level balance beams and boogies, and the boogies are connected to the balance beams using a Huff hinge to ensure uniform force on each wheel.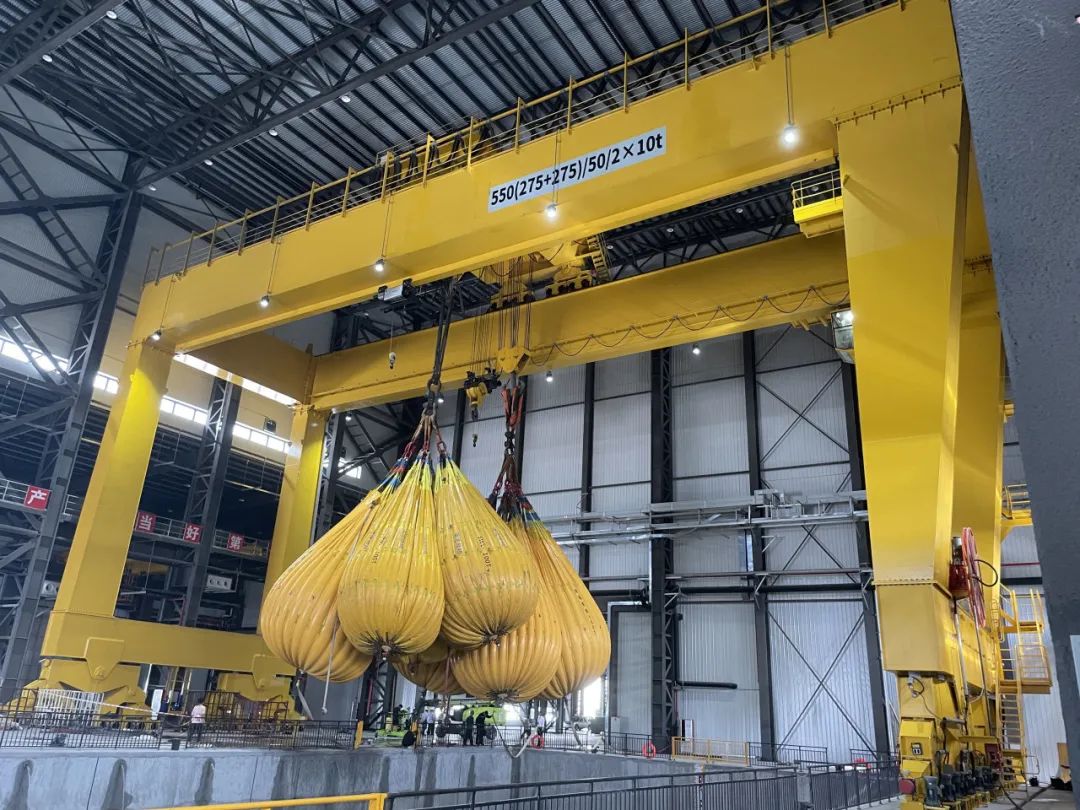 In recent years, Weihua has insisted on innovation driven and worked hard to realize key technologies of high-end, intelligent and green. Its products are widely used in many key projects such as the Olympic Project, the West–East Gas Pipeline Project, the South to North Water Diversion Project, the Hangzhou Bay Bridge, and so on. In the new economic situation, Weihua will fully utilize its own resources and industrial advantages, focus on the development direction of "internationalization, digitization, intelligence, and greening", and make new contributions to promoting the sustained and high-quality development of the manufacturing industry.